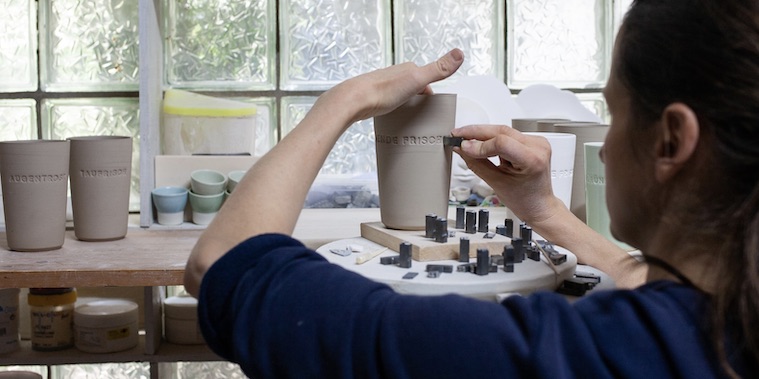 In our studio in Berlin-Pankow we handcraft objects and vessels made of porcelain.
Here we cast, stamp and model mugs, bowls, vases, high-quality porcelain plates and star lights, and devote ourselves to free works.
Loyal customers and curious strollers always find their way to our enchanted garden and the salesroom, where they find a large selection of our popular SCHRIFTBECHER.
You can purchase our works in the salesroom or via our website.
The salesroom in Pankow is open Tue - Fri from 2 - 6 pm. A warm welcome!

Scripture Mug Scripture Word Word Mug Pastel Star Confirmation Christening Wedding Friends Girlfriend Dearest Boss Penguin For Each Other Cut Espresso Gold Dot Cup Star Lights Star Light Porcelain Translucent